ACTIVITIES
Building Confidence, Leadership, & Teamwork through Outdoor Adventure is what we do best!
First and Foremost: Safety. Our leaders and instructors undergo thorough and rigorous training in each activity. Additionally, all equipment and courses are regularly inspected and maintained above industry standards.
Wilderness Adventure is proud to have an excellent safety record.
Every activity is designed to challenge each participant, to develop confidence when faced with new challenges, and to grow within their comfort zone.
We are a "Challenge by Choice" organization. That means we train our leaders and instructors to provide a safe and encouraging atmosphere for every participant. Each activity is instructed from the most basic level and tailored to the enthusiasm and abilities of the individuals and group as a whole. No one is forced to do anything they don't want to do, but we always find a little encouragement can help!
We're here to bring people together. To provide the best experience for each individual and to provide ample staffing, equipment, and time, the maximum size for a group is 12 on the trail* and 14 for the lodge-based Group Program.
Staff to Participant Ratios fluctuate with the group size and the activity. For many high-adventure activities, the ratio is decreased by adding extra staff!
*backpacking groups and adventure camp participants are considered "on trail."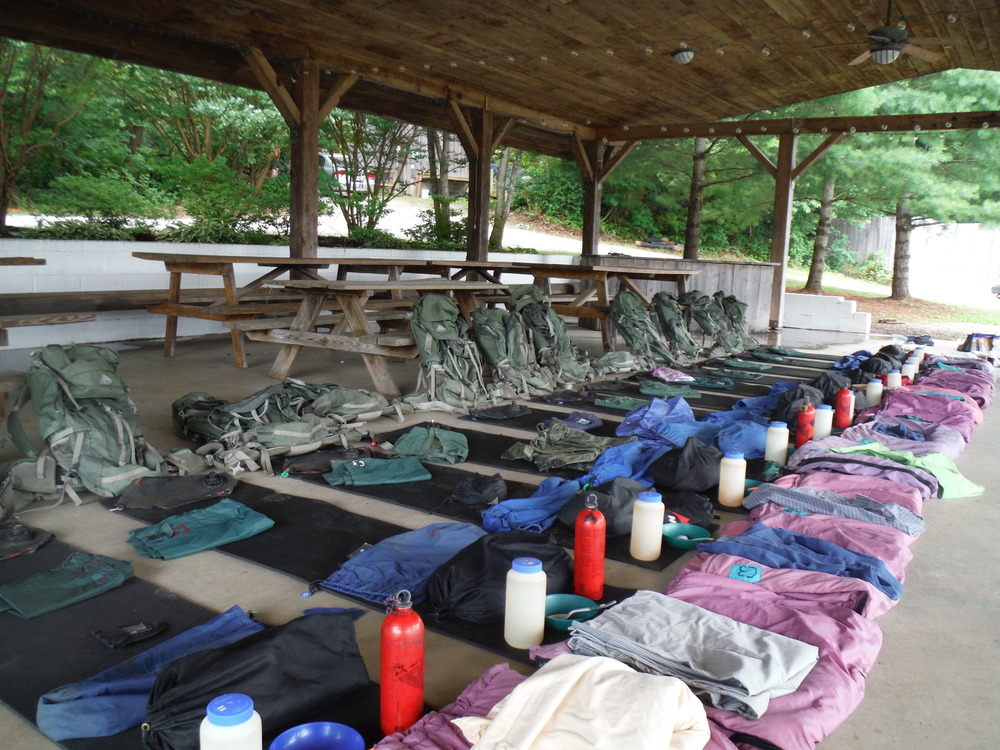 Don't have a mountain bike or climbing harness? No worries! We provide all the equipment needed, from tents to sleeping bags and backpacks to bikes, we have you covered.
If you do have your own gear or equipment, feel free to bring it along. Our qualified staff will inspect it to ensure that it meets our safety standards and program requirements.
We can and will do all activities in the rain! However, we will stop activities if weather presents a safety concern like lightning, flooding, or extreme temperatures.
For Groups with our retreat program, we encourage you to embrace the weather - a rainy trip down the creek or hiking in the heat of hot day can be challenging, but it can also be an amazing opportunity for growth, bonding, and some fun stories to share later. You're the boss, though - If the weather worries you, we'll be happy to adjust and discuss other options while waiting it out!
THE ACTIVITIES: Our Recommendations Based on What You Want -
Everything we do has an element of teambuilding, outdoor appreciation, and adventure. Click through the activity groupings to see our recommendations for particular goals:
Outdoor Living & Exploration