Rock, Roll, & Flow
14 days
Two weeks of climbing, mountain biking and paddling on some of the best rocks, trails and rivers in the East Coast!
Some experience in climbing, biking, and water sports is encouraged, as well as lots of enthusiasm for adventure! Just like all of our trips at Wilderness Adventure we provide all of the gear needed for the trip. If you would like to bring your own gear you are encouraged to do so, so long as it meets our safety requirements. You can check out our Packing List for more information about what you might need to bring to camp.
Rock, Roll, & Flow is a fully outdoor experience. You will camp in backpacking tents, cook backpacker meals on Whisperlite stoves, and share the accomplishments of each day with your group and leaders by the fire each night.
On this specialty trip, however, you will push yourself further than before to "shred the gnar" and find yourself capable of achieving goals specific to important skills in climbing, biking, and Paddling. Your leaders, bike, climbing, and Paddling instructors are some of the best trained, experienced, and personable guides in the industry and each strives to foster your individual growth through engaging instruction, appropriate climb, trail, and river selections, and one-on-one attention.
OVERVIEW OF ITINERARY
Rock, Roll, & Flow begins on Base Camp with a brief but thorough introduction to your group's dynamics, Wilderness Adventure style backpacking, climbing technique, belaying, biking, Kayak technique, and bike maintenance. The group -- comprised of up to 12 participants, 1 female leader, and 1 male leader -- then ventures off-site to a few full days of single track riding and rock climbing in the mountains of beautiful Southwest Virginia. As your skills and strength increase, you'll be ready for the next step: The New River Gorge in West Virginia, an area steeped in history and full to the brim with adventure at every level.
At the 'Gorge you will have 6 days of access to hundreds of climbs, miles and miles of single track, and Class 5 rapids in one of the most revered landscapes in America. When your muscles have had enough you will celebrate with an exhilarating rafting trip down the Lower New River Gorge.
Finally, you'll return to Base Camp, invigorated, exhausted, and inspired where you'll enjoy a Friday full of Wilderness adventure's traditional festivities: the 900' Zip Line, Spaghetti Dinner, Closing Campfire, and the WAlympics for all groups!
UPCOMING DATES
JULY 7th - 20th
SKILLS DEVELOPED
BACKPACKING AND CAMPING SKILLS
Campers will learn all the backpacking and camping skills needed for three weeks in the outdoors. Workshops as Setting up Camp, Cooking on backpacking stoves, map and orienteering, Camp Hygiene, hiking techniques and group assessment , Leave No Trace and others are all skills teach and apply during the Wilderness Leadership Course trip.
ADVENTURE SPORTS
On the Rock, Roll and Flow trip you will learn more than just the basics, below are some of the skills you will gain after this trip:
Mountain biking: Single track bike riding / Bike and trail maintenance

Rock Climbing: Belaying, Climbing technique, Rappelling.

Canoeing: navigation, whitewater canoeing, water traveling.

kayaking: 101 Rolling class, paddling techniques, whitewater/ sea kayaking safety equipment.

Rafting: basic paddling techniques.
LEADERSHIP AND COMMUNICATION
The nature of the different activities provided plus the experience of living in the outdoors for a week will develop a sense of ownership. Setting up your own tent, cooking your own meals getting out of your comfort zone will help participants develop communication skills and leadership skills.
TRIP LOCATIONS
IMPACT
Campers will leave this trip wanting to get better in one of the sports taught. most of the campers that experience this trip want to either buy their own bike, get into white water kayaking or start a climbing group with their friends. More than anything campers will leave wilderness wanting to be outside, practicing outdoor sports and enjoying nature in a fun adn safe way.
Tuition: $1,950
(Current Discount: 15% Off when you register by March 15th!)
July 7th - 20th
2 WEEKS
Ages 14-17
COURSE SKILLS:
Leadership
backpacking / camping skills
Single track mountain biking technique
Bike maintenance / Trail Maintenance
White water kayaking / 101 rolling clinic
White water rafting
Rock climbing technique, belaying and rappelling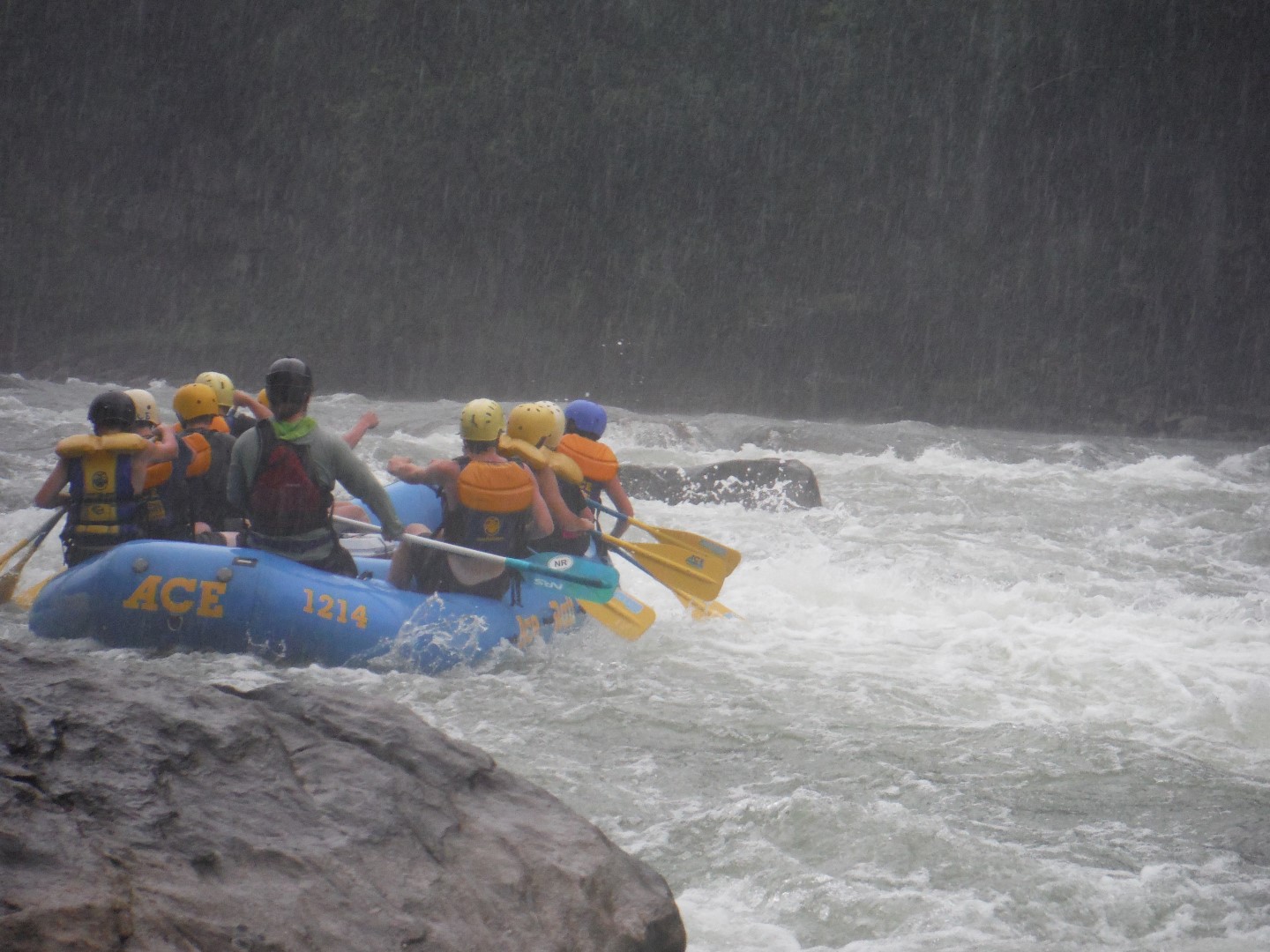 "This trip was better than my expectations, the leaders were really fun, i enjoyed the activities and at the end what i enjoyed he most was sharing memories with other campers" Anonymous